Yagami Campus
Home > Contact Info & Location > Yagami Campus
Contact Info & Location
Yagami Campus, 26-501 (Lab)
and 26-504 (Office), Please note that Yagami Campus is different from the Hiyoshi Campus.
It takes 15 minutes to get from Hiyoshi Station to Yagami Campus by foot.
Building 26 is on the right side of campus. Once inside, please take the elevator to the fifth floor, and walk to your left. The first door on the left is 26-501 (our lab) and 26-504 (my office) is the third door on the right.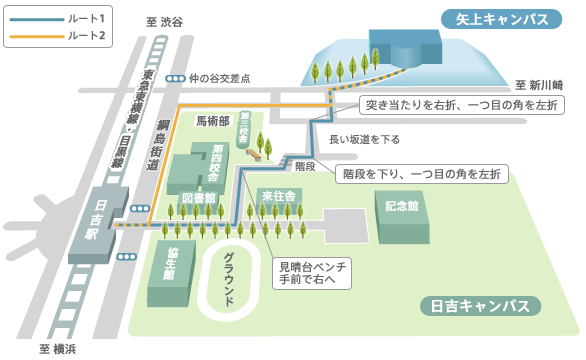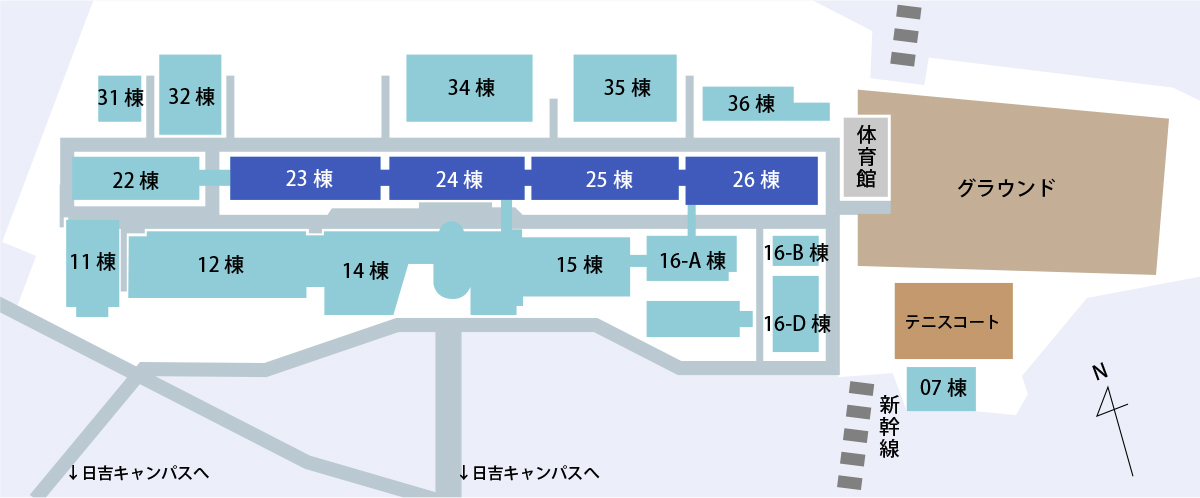 Contact Address
Tomoaki OKUDA, Ph.D.
Department of Applied Chemistry
Faculty of Science and Technology
Keio University
3-14-1 Hiyoshi
Kohoku-ku, Yokohama
223-8522, Japan
Tel/Fax: +81-(0)45-566-1578 (Office)
+81-(0)-45-566-1751 (Lab)
E-mail: okuda@applc.keio.ac.jp