Research
Home > Research > Research Topics [Comparison of chemical reactions between cyclone and filter for collection of PM2.5]
Research Topics
Comparison of chemical reactions between cyclone and filter for collection of PM2.5
In order to evaluate the toxicity of atmospheric PM2.5, it is necessary to collect uncontaminated particles. Therefore, an important factor is potential chemical reactions during the collection period that prevents accurate sampling. Generally, filters are used to collect PM2.5. However this method cannot avoid chemical reactions because contact between the air and sample is inevitable. A cyclone collection method can probably avoid chemical reactions because the samples are not in the air stream. To confirm this, we are studying the contamination effects of both filter and cyclone collection methods. We hope to provide a better method to collect particles.
Snap Shots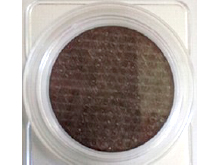 A filter that collected PM2.5.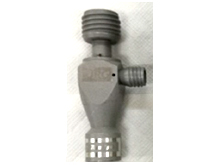 A cyclone for collecting PM2.5.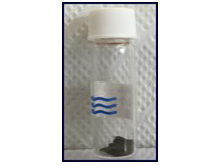 The powder form of PM2.5 samples collected using cyclone.